August 2022 Matrix FunFair 4 — Winner Announcement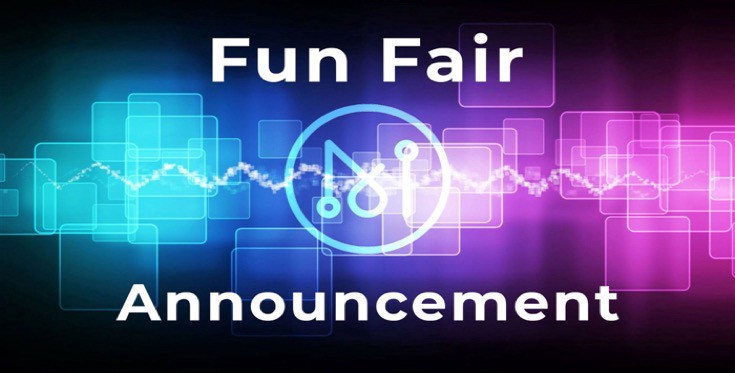 Dear Matrixian,
Our Fourth Fun Fair ended on August 22 (for details please visit https://www.matrix.io/blog/Matrix_FunFair_4_Challenge_(August_2022)_229.html). The screen cap below shows the top 10 winners.
We thank you all for your interest in our fourth event and welcome our new members.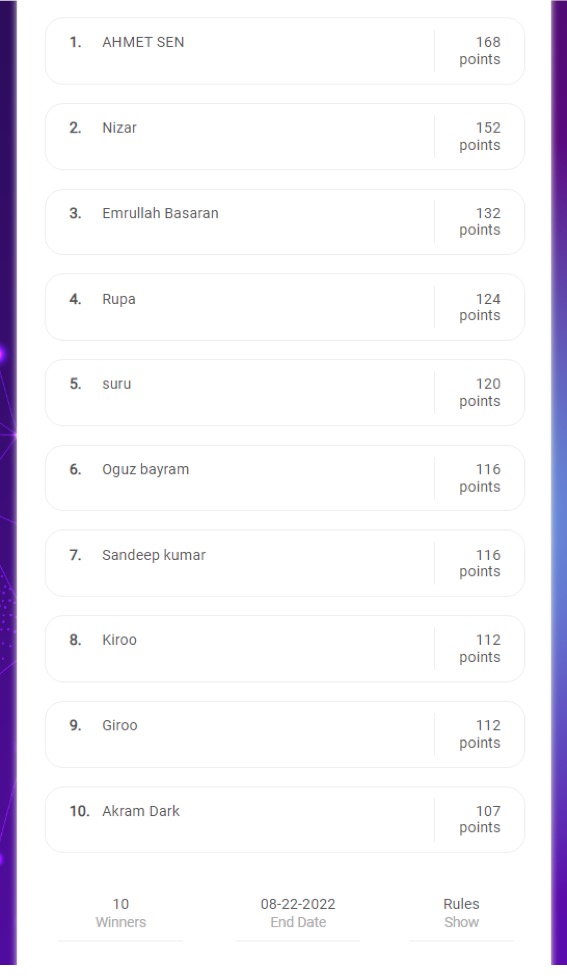 Congratulations on your 2500 MAN coins!
The MAN coins will be delivered to your wallet address around September 5th.
Would winners please input your MAN wallet address at the form below, and make sure you have your email address the same as the one you used to join this online event as a way to verify you are the winner.
https://docs.google.com/forms/d/e/1FAIpQLSdaTp7m2Dkh80kmPGNvQbsXB4Nb9P3C69OBmHyrK8xwvpdlpw/viewform
We will have many more activities for you to have fun and earn.
Stay tuned and enjoy the adventure with MATRIX.
Twitter : https://twitter.com/MatrixAINetwork/status/1562325773083496448?s=20
Medium : https://matrixainetwork.medium.com/august-2022-matrix-funfair-4-winner-announcement-19e4bcff63ed