June

,

Announcement

of

the

Award

Winners

of

the

In

-Channel

Activation

Event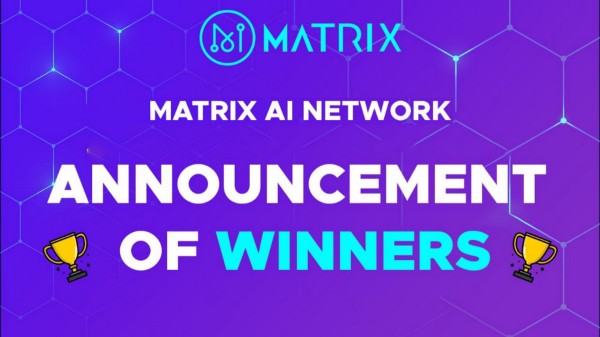 Dear Matrixians,
Our Award-Winning Event, which took place on the Matrix AI Network Telegram Channels from June 9–22, ended on June 22.
June, we're excited to announce the list of Award-winning In-Channel Activation Event Winners!
Thank you very much for your interest and efforts to everyone who participated in this In-Channel Activation Event, completed their duties in accordance with the rules and was active in our groups, benefiting the project and increasing their KARMA (reputation).
At the event, our Matrix AI Network Global Telegram group and Matrix AI Network Turkey telegram group, who participated and completed the tasks, were evaluated. Other groups that could not participate adequately were excluded from the activity.
And now, congratulations to the lucky winners! Find your names from the list here:

Please DM your newly created MAN wallet address @MATRIX_CMTO.
Note: Apart from the event, you can increase your KARMA by contributing to our project, spreading our project and being active, and you can have some privileges that will be given to you from the Matrix team.
Don't be discouraged if you don't find your names on the list this time. There are many more special events with dozens of valuable prizes waiting for you! Be sure to follow our official social media channels for upcoming news!
Enjoy the adventure with MATRIX.
Twitter : https://twitter.com/MatrixAINetwork/status/1541417329418207232?s=20
Medium : https://matrixainetwork.medium.com/june-announcement-of-the-award-winners-of-the-in-channel-activation-event-e990f681c6d8