Matrix 3.0 Blueprint and Event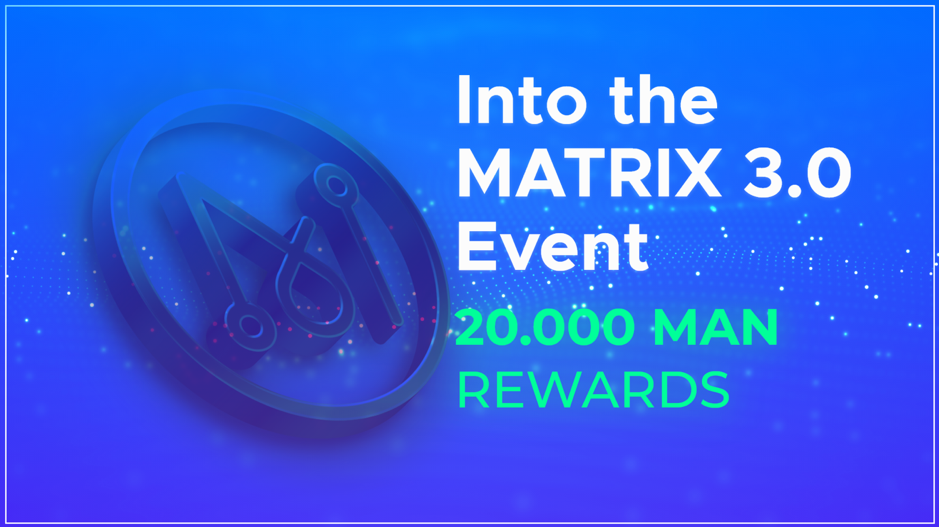 Hello, Matrix community!
We're here today to share some exciting news with you. The Matrix 2.0 has been completed and we've reached some very important milestones. We're starting Matrix 3.0 now and we've shared the first part of our roadmap that you've all been waiting for, looking forward to and wondering about. It's pretty exciting! The link to the first part elaborating What we are going to do can be found below :
https://docs.matrix.io/matrix-3.0/blueprint
To celebrate the release, we are here with a new event to spread this exciting roadmap, allowing more people to join the Matrix community. (we are starting this activity)
Our roadmap consists of 4 parts. Each part we will publish will enlighten you a little more. A new section will open for you when each of our roadmap gets 500 likes and 500 retweets and 500 comments (Tag $MAN and Tag 2 Friends in the comment). We have no doubt that you can achieve this!
We are keen to reward the community's efforts and provide better and more lucrative ways for loyal Matrixians to give gifts for their continued participation. Read on for details on how the event works!
Into the Matrix 3.0 Event will be launched with the following details:
1.Period: 01 December - 20 December (UTC+3)
2. Winners: 10 people
3. Reward: 10 randomly selected people who participate in the event and complete the tasks will share a pool of 20,000 MAN. Each winner will receive 2000 MAN coins.
Complete the following missions to earn 2000 MAN. Each mission you complete increases your chances of winning.
4. Actions Needed:
a. Follow the official twitter account of Matrix AI Network (50 Points)
b. Join the Matrix News channel so you don't miss the exciting news (50 Points)
c. Join the Matrix official telegram group (50 Points)
d. Like the new roadmap tweet (100 Points)
e. Retweet the new roadmap tweet (100 Points)
f. Comment on the new roadmap announcement tweet (100 Points)
g. Tweet about the new roadmap using the hashtags #$MAN and #matrix30 (100 Points)
h. Enter your Man Wallet address (1 Point)
(Required as a reward will be distributed to the specified MAN wallets.)
How to create a Matrix Wallet?
https://matrixainetwork.medium.com/how-to-create-a- matrix-wallet-f227d6390e57
5.Links : bit.ly/matrix3event

6. Misc:
a. Winners will be announced on 26 December .
b. Prize distribution will be around January 5th.
c. Rewards will only be awarded to the MAN wallet you specified in the quest. Otherwise, you will not receive any rewards even if you win.
d. Winners who use bots or any scam tactics to earn points and fail to complete missions will be disqualified.
e. If the winners have the same score, the sooner the winner reaches the score, the sooner he will be selected.
f. Matrix reserves all rights in this campaign.
Enjoy the adventure with MATRIX.