Staking UI Improvement
Dear Matrixian,
With reference to our announcement on UI improvement of Staking/Unstaking published on 8 April, ( https://www.matrix.io/blog/Staking_Unstaking_UI_Improvement_160.html), we are glad to share with the community that the relevant UI has been updated.
When you try to stake, you can select a duration or time limit for your fixed stake. Available options are, 30-Day, 90-Day, 180-Day and 360-Day. See below screen cap.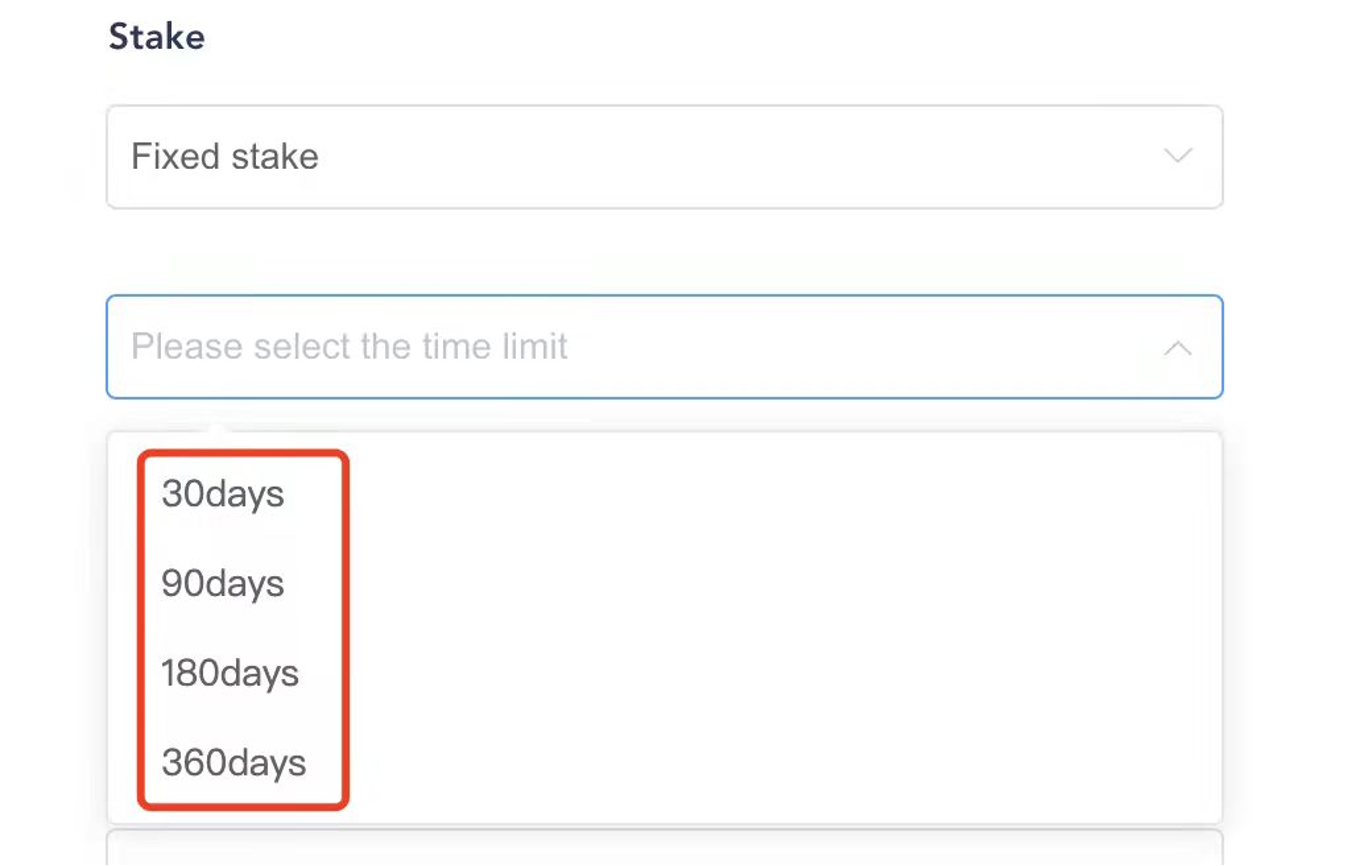 When you try to use your web wallet to check the status of your staking, you can find the relevant staking duration too.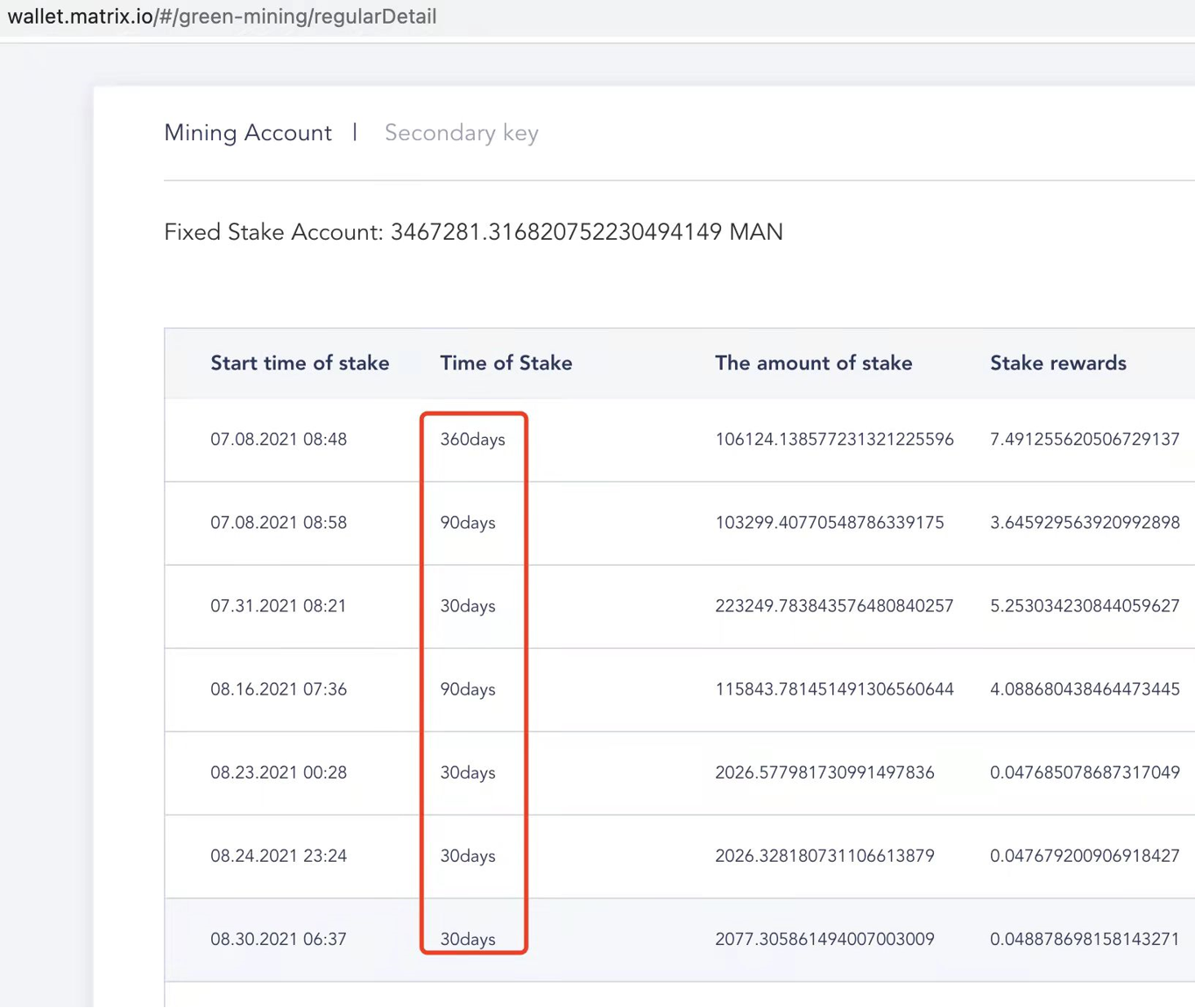 We believe this will be more intuitive for users.
As always, MATRIX welcomes suggestions and insights. Please do submit them to https://docs.google.com/forms/d/e/1FAIpQLSfAioEUFqwYi_av9DbsT11KXqA0HDzWws8LcwDKnx79vLOb-Q/viewform
Enjoy the adventure with MATRIX.
Twitter: https://twitter.com/MatrixAINetwork/status/1518504694766870528?s=20
Medium: https://matrixainetwork.medium.com/staking-ui-improvement-9030aa7ff303