Winners Announcement (Second FunFair)
Dear Matrix Community Members,
Our second Fun Fair has completed on 4 March (please refer to https://www.matrix.io/blog/MATRIX_Party_138.html for details). The screen cap below shows the top 10 winners. It is encouraging to see more participants and more entries for this second event.
In accordance with the mechanism, they will share the prize pool of 20K MAN coins in proportion to the points each earnt. The table below shows the amount of each of these 10 winners will receive. Congratulations to each of the winners.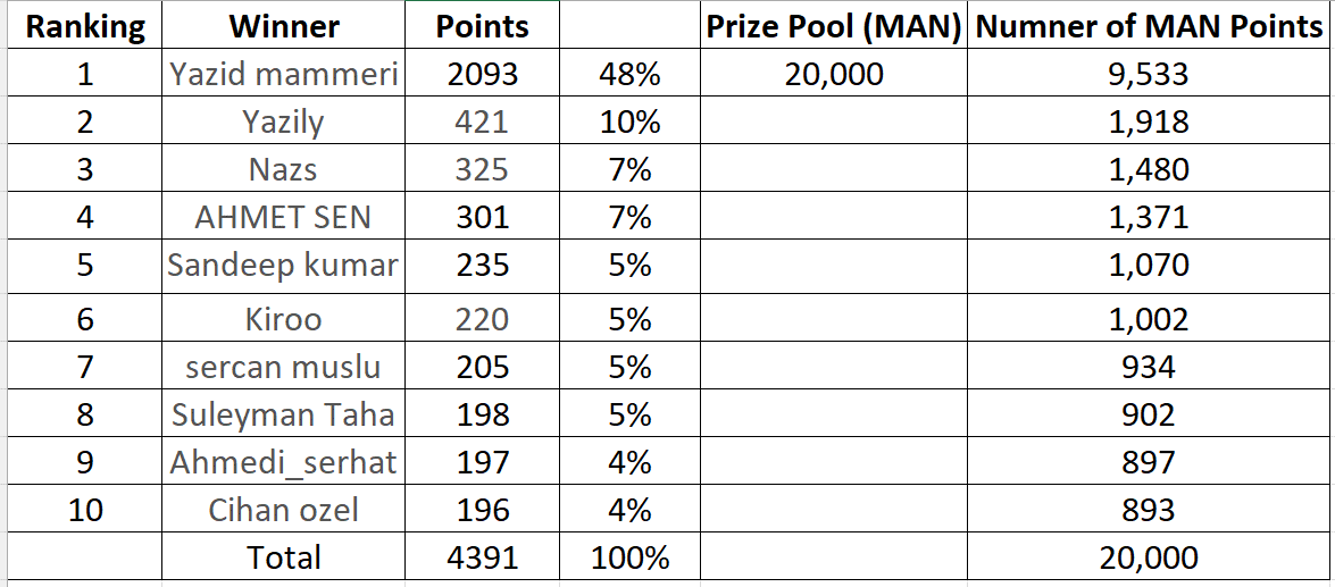 To facilitate the distribution of the prizes, the winners shall send
1. their MAN wallet address, and
2. the email address the winner input at the event as verification
to EricChoy@Matrix.io by 8 March (GMT+8) to claim the prizes. Any late submission will be disqualified. The MAN Coins will be delivered to respective wallet address around 10 March.
We will have more events like this coming. Stay tuned and enjoy the adventure with MATRIX.